Goros is a Japanese silver brand founded by Mr. Takahashi Goro.

This is Japan's first pioneering brand of Indian silverware.
Mr. Takahashi Goro studied by himself,
In 1966, a small shop was opened in Castle Peak.
After that, the store moved from Castle Peak to the current Harajuku.
In the first half of the 1990s, I suddenly received a large number of orders and became the first hand-made silver jewelry in Japan.
Japan's well-known star Kimura Takuya, Kaneko, Iwatani Ichi and Tsuchiya Anna all like the silverware designed by Mr. Takahashi Goro.
Now Goros is also very popular, and every morning you can see a long line of queues in front of the Goros store, for a dream silver.
ITEMS
商品一覧
Our official website store is updated every day! In all types and brands
You can choose the product you like best.
---
pickup items
Featured
more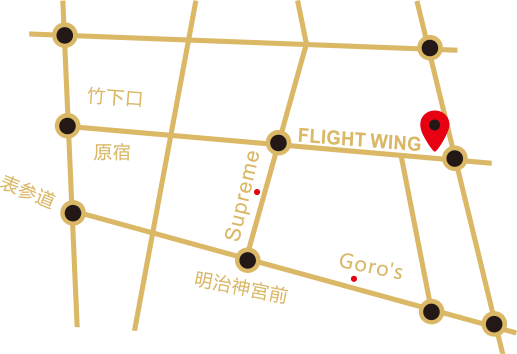 shop info
店舗情報
[会社名]

パシフィック株式会社
[設 立]

2016年5月
[所在地]

Tokyo,Shibuya-ku,3-21-10Jingumae,3F Flightwing
[直営店舗]

Tokyo,Shibuya-ku,3-21-10Jingumae,3F Flightwing
03-6886-8847 FLIGHT WING
[事業内容]

Silver Accessories & Small Leather Goods Brand / Other Accessories Brand
[古物商許可・番号]

東京都公安委員会古物商許可 第303321607081号
[古物営業者]

FLIGHT WING